Gold Award 2016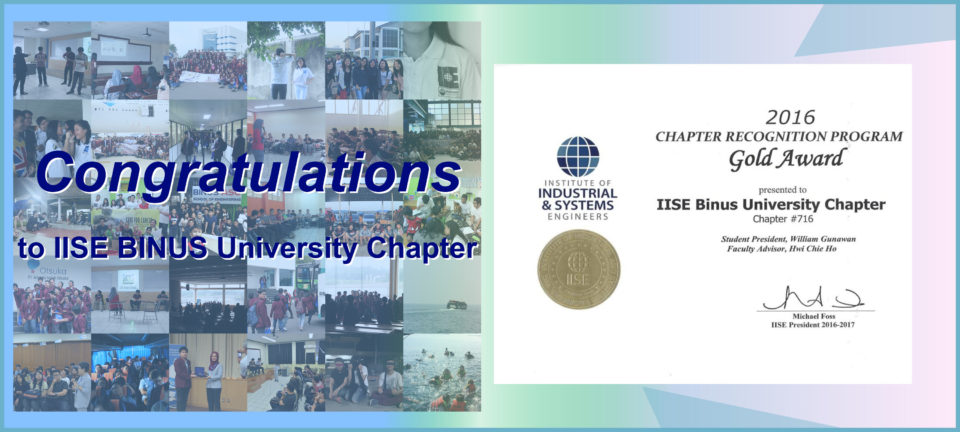 Congratulations to IISE BINUS University Chapter on obtaining the Gold Award for yet another year.
A Gold Award is rewarded to an IISE Chapter depending on the achievement said chapter has obtained. The eligibility of a Chapter receiving one is evaluated by the IISE Headquarters. Our chapter received the gold award by obtaining enough points on the 2015 UCAR.
We would like to thank all IISE Staff and members for the hard work and dedication given to our organization. Without them we would not be where we are today, moreover receiving the gold award. Their efforts have not been in vain, because it has given IISE BINUS Chapter the possibility to have yet another great year.
Interested to know more about our awesome IISE Student Chapter? Contact to 081213931787 (Seallvin) for more information.