GoMaster Forum Series 1: Go Awesome and Get a Master's Degree from Top Indonesian Universities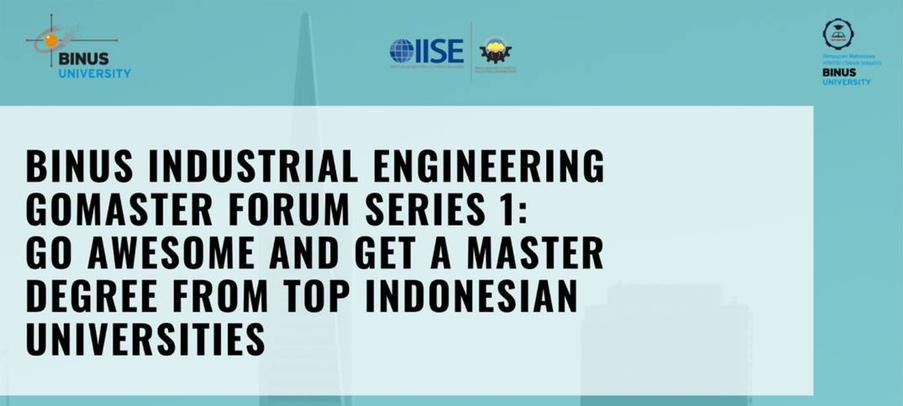 We have a good news for all of Industrial Engineering students at BINUS University!
IISE BINUS University Student Chapter #716 and HIMTRI BINUS are collaborating to hold an event where all your curiosity regarding on how to get a master's degree both overseas and in Indonesia can be fulfilled. The event will be split into two series in which the first series focuses on getting a master's in Indonesia's top and prestigious universities, while the second series focuses on getting a master's degree in overseas. Both series are going to be attended by our alumni as speakers, where they have taken master's degree in Indonesia or overseas.
The first series is going to be held on:
🗓 Date : Friday, 25 June 2021
🕒 Time : 16.00 – 17.30 WIB
🖥 Platform : Zoom Cloud Meeting
📍Registration URL📍
http://bit.ly/GoMaster25Juni
Benefits:
💡 Insightful Knowledge
📃 E-certificate
🌟 SAT points for Binusian
So, what are you waiting for?
For further information, please don't hesitate to contact us through:
ID Line: anggi.fauziyah
🙏 Thank you and see you there! 🙏