HIMTRI BINUS President Election 2021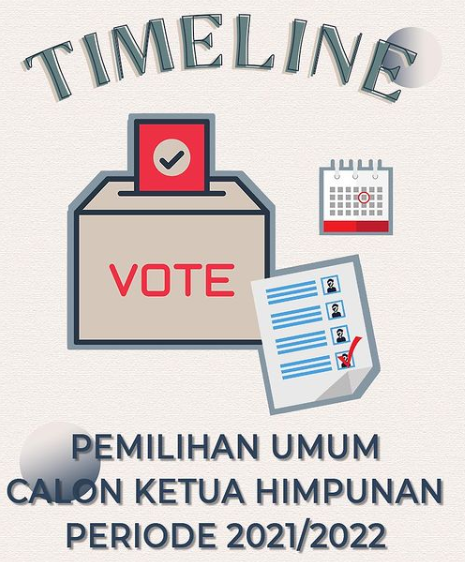 On October 2021, Industrial Engineering Student Association in Binus University, also known as HIMTRI BINUS is holding an election for new period. There are three activists from batch 2020 who are running as candidates, they are, Marsya Destiana (1, #HIMTRITERAS), Sendy (2, #HIMTRITAKTIS), and Habel Christian (3, #HIMTRIPROGRES).
Here is the timeline of HIMTRI's election event:
October 1st 2021: Publication of the candidate on social media (HIMTRI)
October 2nd 2021: Campaign
October 2nd-14th 2021: Campaign Period
October 15th 2021: Open Debate (via Zoom)
October 16th-23rd 2021: Quiet Week
October 24 2021: Election Day
Don't forget to use your voice on the Election Day! For further information, you can visit HIMTRI's Instagram on @himtribinus.