Supply Chain Pain, Self-Help and the Willingness to Change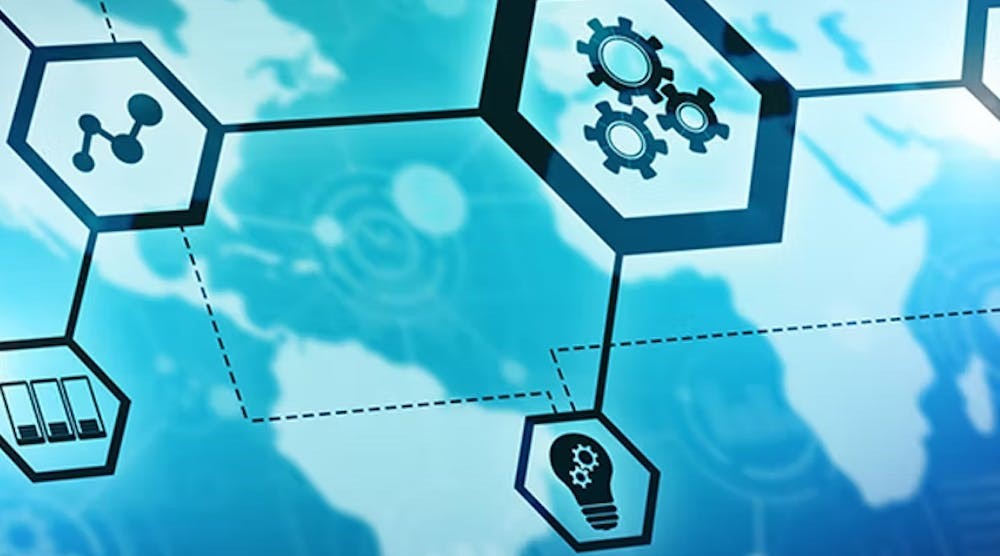 Supply Chain Pain, Self-Help and the Willingness to Change
By Geert De Lombaerde
First things first: Things are getting better.
Nearly three years after rumblings of a disruptive virus began emerging from China, businesses around the world are getting a firmer grip on their supply chains. But, as is the case with so many things with today's blurred economic picture, plenty of data supports or tempers any enthusiasm.
The Global Supply Chain Pressure Index maintained by the Federal Reserve Bank of New York, for instance, has eased considerably over the past four months—but remains well above its historical ceiling, bar a short-lived spike in the spring of 2011. Other positives: The Supplier Deliveries Index of the Institute for Supply Management in August put up its best number since January 2020 and spot rates for containers being shipped from Shanghai to Los Angeles have fallen by a quarter since June, according to research firm Drewry.
Firmly from the camp of '"That's all relative" come comments last week by General Electric Co. CFO Carolina Dybeck Happe, who told attendees of a Morgan Stanley conference that ongoing supply chain pressures will delay some deliveries to customers and dent the conglomerate's cash flows for the quarter. Ford Motor Co. executives on Sept. 19 delivered investors a nearly identical message but also stuck to their full-year forecast.
"Overall, some areas of positivism but a lot of it is self-help to deliver the year," Happe summed up the situation.
Similarly, auto makers Stellantis and Renault are idling some Spanish plants because they don't have enough semiconductors to complete vehicles while Bank of America analyst John Murphy downgraded auto dealer and parts supplier stocks in large part because those expecting an imminent end to supply chain woes are being overly optimistic. And port congestion remains a big enough problem that the Wall Street Journal this week reported that large ocean container carriers are increasingly turning to planes for relief.
Off the rails
On the whole, global supply chains aren't as messy as they were during the early days of the pandemic or after the Ever Given blocked the Suez Canal in the spring of 2021. But looking more closely at companies' comments and other factors, PwC Operations Transformation Practice Leader Matthew Comte said most improvements have been thanks to an easing of demand as much of the global economy has shifted more of its spending toward services and away from appliances, furniture and other large goods that need to travel large distances to find customers.
"In the short term, you're seeing a lot of elasticity in demand," Comte said. "But on the supply side, the issues are more structural."
Comte added that several significant bottlenecks, including shortages of various crucial raw materials, won't be helped by stimulative government initiatives such as the Inflation Reduction Act and other incentives to promote electric vehicles. The main driving force behind an improving supply chain, he added, is an economy that slows further late this year and in early 2023 and "begins to meet the more traditional definition of a recession."
Still, numerous hazards to smoother supply chains remain. An 11th-hour deal last week averted a freight rail strike that observers said would have quickly begun inflicting great damage on the flow of goods across the country. But that doesn't mean railroads' role in the economy will be peachy in the near future. Since the beginning of the pandemic, the number of U.S. trains delayed at least six hours has roughly quadrupled—and that's after improving noticeably since the spring.
Earlier this year and after holding a public hearing, the Surface Transportation Board ordered the country's four largest railroads to draw up plans for improving the reliability and timeliness of their services. But those solutions are for the long term because the problems have been building over a long time—and are well outlined in this recent Time story—and one of the railroads' most persistent obstacles will sound familiar to many manufacturers: They can't recruit and train enough workers.
"We continue to hear our shippers tell us that they want more from intermodal but they need better service," Darren Field, J.B. Hunt Transport Services Inc. executive vice president of intermodal, told investors at a Deutsche Bank conference last month before noting that he is still optimistic in the long term about the crucial interplay between rail and trucking partners. For now, though, the onus is on the rail operators.
"We haven't seen it deteriorate but we haven't really seen it get better," Field said of train performance this summer. "At this point, it feels like we're […] months away from getting it better and that's probably a 2023 story."
The painfully tight labor market isn't just affecting railroads. The newly published 27th annual Third-Party Logistics Study said the talent crisis is prevalent across the supply chain: More than half of third-party logistics firms and nearly 80% of shippers say labor shortages are hurting their supply chain operations and more than a quarter of shippers and 3PLs believe the dearth of workers is a long-term problem.
Change and collaboration
Tackling that challenge—there's much more here on the workforce topic from a range of Endeavor Business Media's brands—thus also calls for a long-term strategy and a willingness to test new approaches. That mindset is something a lot of supply chain players already have been practicing: Research firm Gartner said this summer that 51% of more than 400 supply chain professionals responding to its survey said their companies have added locations to their supply chain networks.
"While the range of scales and approaches is wide, supply chains are undoubtedly on the move," Kamala Raman, a vice president in Gartner's supply chain group, said. "Over half of participating organizations report making changes to manufacturing and supplier networks supporting at least 20% of revenue."
Sergio Gutierrez, president and CEO of Michigan-headquartered brokerage RPM Freight Systems LLC, said flexibility and cooperation have become important watchwords in today's environment and will remain so for a while. Even though overall volumes at RPM's auto manufacturer clients are still off their previous peaks, Gutierrez said executives are embracing new business models and services for their supply chains.
"The playing field has become more collaborative and shared," he said, adding that a rail situation he calls "unmanageable" has forced some manufacturers to commit to trucking vehicles more than 500 miles to get them to customers. "Many in the industry have realized they can get product to the customer faster if they use different modes of transportation, more fractured services. They're allowing different players to compete in a way that was pretty much unthinkable a few years ago."
For RPM, that includes having a number of its auto customers with operations in the South combine shipments through the brokerage rather than waiting until they have enough finished cars for a larger shipment.
PwC's Comte also is seeing this type of approach in a number of industries he works with. Some market players—such as automotive OEMs and their suppliers—who in the past have been locked into more adversarial relationships are increasingly realizing they need to both provide and receive more information and visibility to suppliers and partners in order to make the correct decisions.
"It changes how you think," Comte said. "Clients' willingness to change is the highest it's been in years."
And much of that change is being powered by investments in technology. There appears to be a massive opportunity in this area: 54% of respondents to a recent National Association of Manufacturers survey said the digital maturity of their supply chain partners is a large challenge.
Gutierrez and his team at RPM have been looking to upgrade their role in the transportation system. Over the past year, he said, the company—which has more than 2,000 customers–has spent $3 million on technology projects and hired its first CIO as part of growing its IT team to 25 from nine. The operative question from customers driving much of that investment, said Gutierrez: "What will it take for me to play in your bigger network?"
As expansions such as RPM's—let's file them under the broad "self-help" umbrella GE's Happe recently discussed—ripple out into the economy, they could play a big role in smoothing out the bumps in companies' supply chains. Will they mean the next potential disruption doesn't have as deleterious an effect? Maybe. But more technologically connected supply chains should give its participants earlier warnings and more alternatives.
As long as those projects actually pay off: 80% of executives responding to PwC's 2022 Digital Trends in Supply Chain Survey said their tech investments haven't fully delivered on expectations. However, given the pain so many executives are feeling these days, chances are high they'll keep spending to try to be part of the elusive 20%.
Source: https://www.industryweek.com/supply-chain/article/21251007/supply-chain-pain-selfhelp-and-the-willingness-to-change