Medical Device Manufacturer Ditches ERP System for Statistical Process Control Software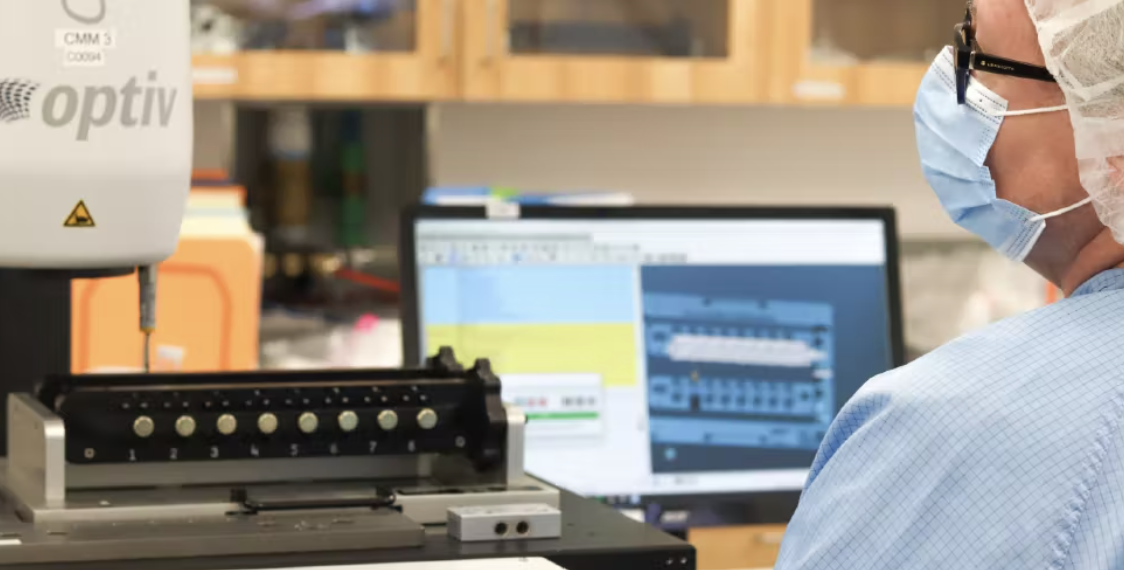 Medical Device Manufacturer Ditches ERP System for Statistical Process Control Software
By Dennis Scimeca
Upgrading to new software costs time and money but sticking with a system that just isn't meant to do what you need it to do can be even more expensive.
Quality control matters for any manufacturer. For medical device manufacturers specifically, QC means life or death for the company and/or the patients using their devices.
In the early days of the COVID-19 pandemic back in 2020, hospitals didn't have enough ventilators to intubate all of the most severe cases. Medbio LLC co-designed and manufactured thousands of plastic Y-connectors that allowed machines to simultaneously support multiple patients.
Imagine if none of the aforementioned Y-connectors had functioned as advertised when hooked up to emergency room ventilators. Failure to meet specs would have meant losing lives, professional reputation and profits.
Most devices manufactured by Medbio fall under the surgical aids and implantable categories. They don't need to come off the line as quickly as those Y-connectors did but face the same, strict regulatory standards and low-to-nonexistent error tolerances.
Medbio had for years depended on an ERP module for quality control at its plant in Grand Rapids, Michigan. The module wasn't designed to upload information directly from advanced equipment like coordinate measuring machines (CMMs), 3D scanners or electronic calipers.
In a slow, laborious process, inspectors collected parts from presses on the floor, read specifications, measured parts and entered data manually into the ERP module to determine whether the parts met specs or not. And some of Medbio's parts can have 25 critical features per part that each require a separate measurement.
"The quality inspector group was working seven days a week, working ragged, to keep up," says Sean Callaghan, president of the Grand Rapids campus.
By the time inspectors generated their quality analyses, hours may have passed since the end of relevant production runs. If the part didn't meet specifications, the run had produced scrap.
Operators at Medbio earn money toward a quarterly bonus pool if they meet certain standards. High scrap means no bonuses. Not only did inspectors run themselves ragged trying to keep pace with production, the delay between data entry and spec verification negatively affected operator morale if parts failed inspection.
"They'd see we'd already pulled the die out and moved on and were running something else. Now we had to schedule it, set it back up, rerun it. You're talking two, three days of a delay," says Callaghan.
The ERP module also didn't strictly comply with regulatory requirements. Employees with data entry privileges had the ability to access and change the data later. Passing ISO and FDA audits requires "locked down" data that Medbio stored as hard copy to print and manage long-term.
"With all the data input, you're going to have a lot of human error and with our old system we had to have a controlled process that has to go all the way through for three or four signatures to fix a [simple] mistake to satisfy the FDA that it was just a mistake," says Callaghan.
To perform correlation studies and problem solve, Medbio had to pull inspection data from the ERP module and load it into separate analytical software. The company could analyze processes during that window of time, but real-time analytics were impossible with the clunky ERP module.
Fed up with its inadequacies, Medbio decided to dump the module in favor of specialized SPC software developed by Predisys.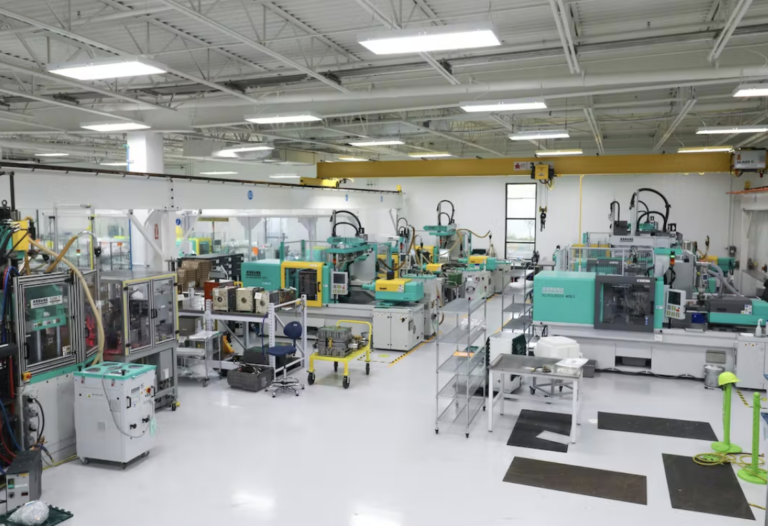 Pilot Program Quick Success
Installation of the new software began in December 2021. In June 2022, Medbio launched a pilot use case in one of its highest-volume production facilities on the Grand Rapids campus.
The facility features streamlined production and some of the company's most advanced equipment, but the data collection problem remained. Rather than depending on measurements taken by hand to generate quality data to enter into the ERP, advanced equipment such as 2D scanners and CMMs generated CSV files with the data. Inspectors then manually entered this data into the ERP module. Even with the data generated automatically rather than taken by hand, inspection times still measured in hours.
With the new SPC software, CSV data pipes directly into the system, reducing inspection times to less than a minute. Callaghan predicts that once the software deploys at scale at the Grand Rapids facility, the company will save 6,000 hours annually of manual data entry by inspectors.
Inspection times sped up so quickly that some inspectors from the pilot facility began assisting inspectors in another, different facility on campus to help ease the inspection workload.
"It drastically improved morale. I can't tell you how ecstatic my inspectors are," says Steve Morgan, project manager for the Predisys launch.
During the pilot, one engineer used real-time data to monitor quality and determine potential issues with tools on the line. If the data indicated a problem, the engineer could determine whether to repair tools on the line or pull them for maintenance, avoiding tooling-related shutdowns and/or preventing entirely bad production runs.
Adherence to regulatory compliance also eased significantly. The new software doesn't grant blanket data entry or update permissions to anyone using the system. Audit trails record who updates data and what they changed, eliminating the need for paper trails and hard copy storage.

Realizing the Potential of SPC
It wasn't long until news about the new SPC system in the pilot facility spread to other inspectors on campus, who clamored for access. The campus-wide transition to the new software completed in February 2023.
With easier access to quality data, Medbio has broken engineers into teams for scrap reduction projects. Long-term, the company wants to provide the same real-time information directly to operators on the floor.
"Operators see visual things and they bring it to our attention, but they can't tell if the diameter is a thousandth of an inch out of tolerance, right?" says Callaghan.
"Let's say we have constant problems with a tool, a worn pin or a bent pin or something like that. Engineers want to post [real-time inspection data] on a monitor to operators so they can see what's going on in their press," Morgan says. Instant feedback means timely repairs, less scrap and more money in the operators' bonus pool.
Morgan plans to marry process data with inspection data for better real-time analytics. The goal: A timeline illustrating what any machine did, coupled with inspection results for related parts, for however long the equipment runs. Medbio can generate this data now, only via another laborious, manual process.
"We'd have to go out and research all the documents and processing and monitoring logs… as far as problem solving goes or improvement goes. … Now [with the new software] you don't have to research anything. It's all at the touch of your fingers," says Morgan.
"You can get your correlation analysis, basically real time at the machine for the engineers that are on there, instead of having to crunch data and put it together later," says Callaghan. The Predisys software runs in the cloud, which Morgan expects will ease expansion of the new system outside of Medbio's Grand Rapids complex.
Source:
https://www.industryweek.com/technology-and-iiot/article/21259701/medical-device-manufacturer-ditches-erp-system-for-statistical-process-control-software