Industrial Visit to Japan 2017
HIMTRI (Himpunan Mahasiswa Teknik Industri) collaborates with IIE held an annual Study Tour event that took place on 9th -14th September 2017 for IE Binus students. This year study tour destination was Japan, and during the event all participants had experiences to use Japan public transportation and lived at a guest house.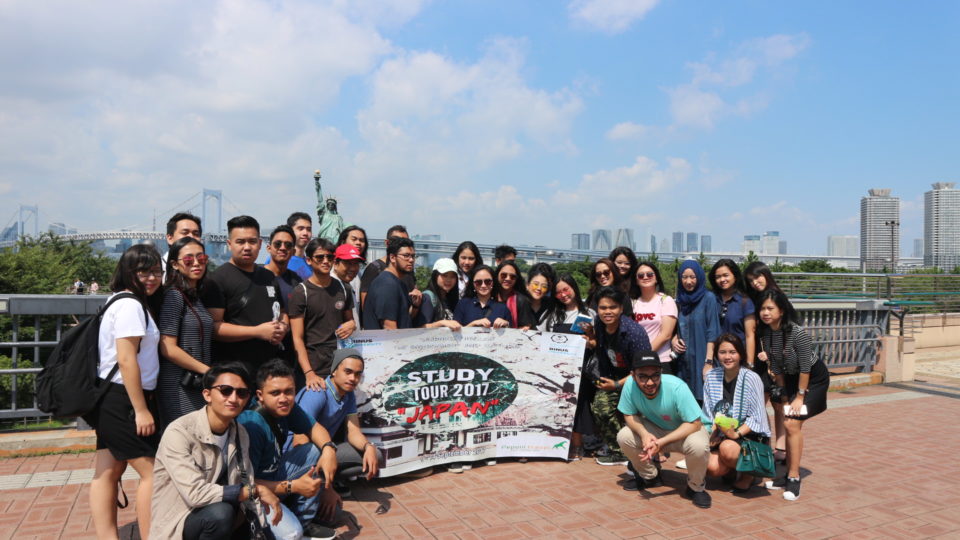 Tokyo, Odaiba
On 10th September 2017 after arrived a night before at Tokyo, Odaiba which famous by a miniature statue of Liberty Statue become our first visit venue, and we continue our experience in Japan at Driver City and bought some merchandises and souvenirs. In the end of the day, visited Tokyo Tower was a unforgetable experience. Tokyo Tower is considered to be the most iconic tower in Japan with the height is 249,6 meters. All participatants enjoying a beatiful sceneries with buildings and sunset from above.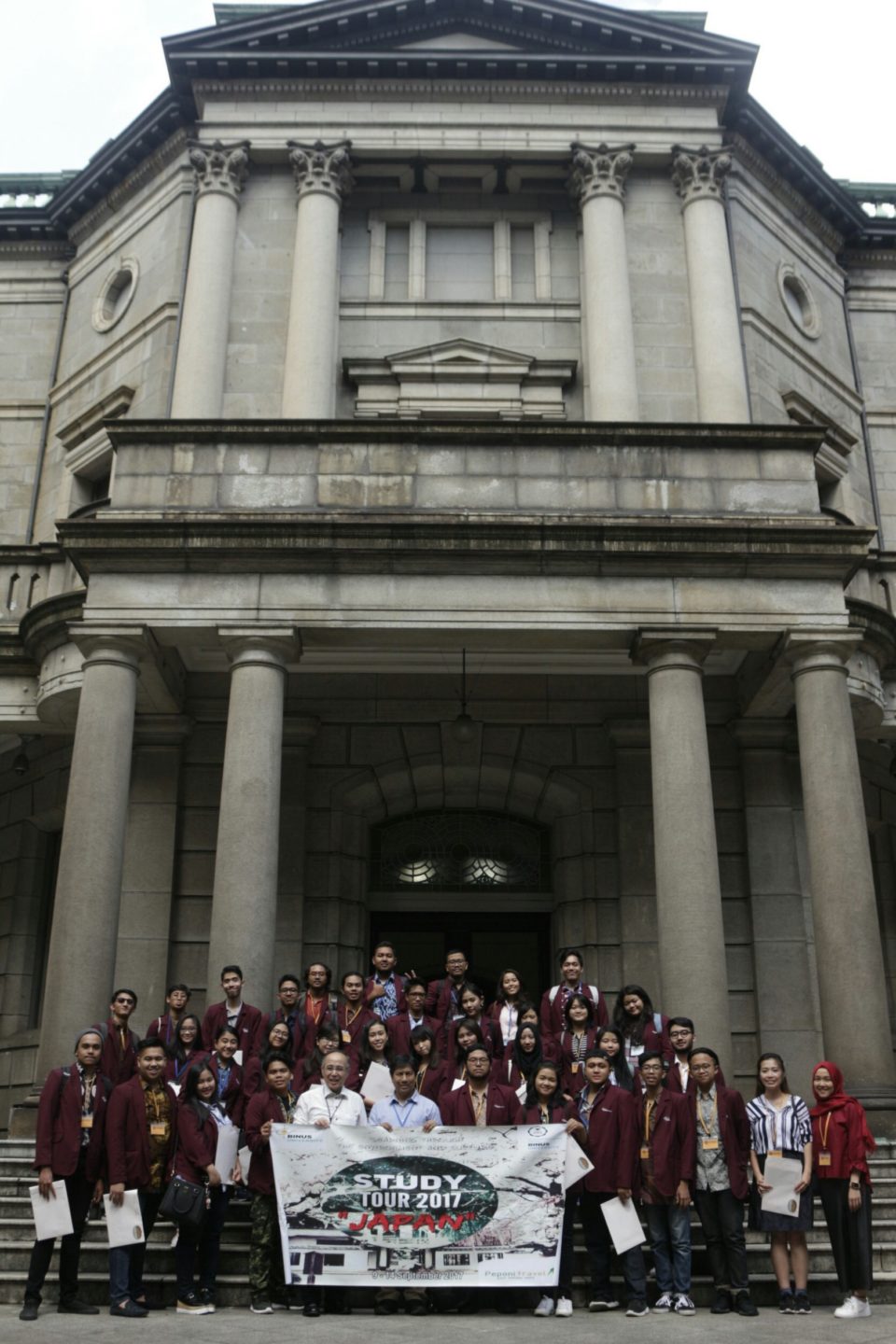 The Bank of Japan
Second day, all participants very exicited to join a tour with Mr. Asaki and Mrs. Sachiko at the Bank of Japan. Regulation of Japan's monetary and the history behind the Bank of Japan was explained and gain many attention from participants. Another exiciting visiting on second day is to Suntory beer factory as a famous beverage brand from Japan. We very lucky to had a chance to see how this famous beer is produce, and also allowed to tasted some of it. Shibuya was our next stop, we all enjoy windows shopping and buying a lot of things which "very Japan".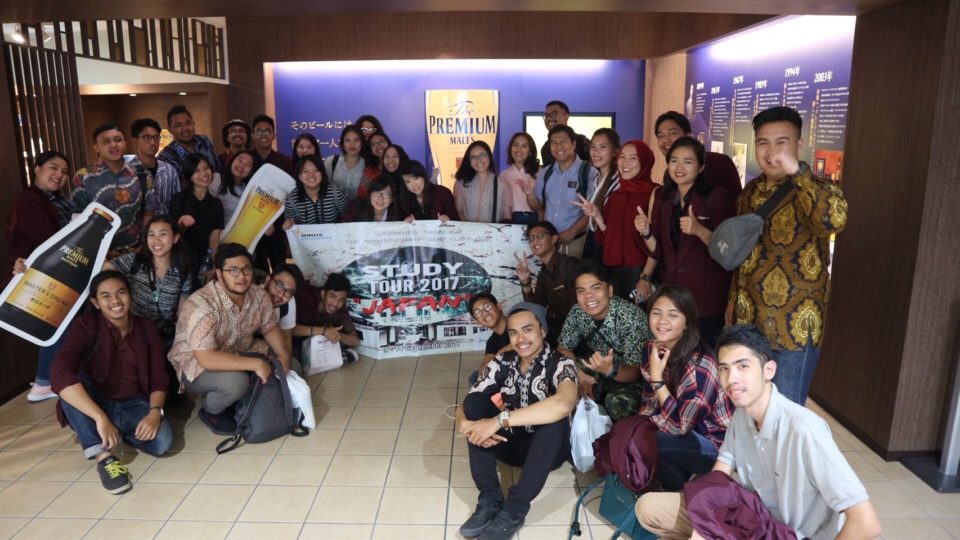 Suntory Beer Factory
As planned before, on 12th September 2017, Waseda University was our destination. Mr. Takanori Bannai and Asep as one an Indonesian student that currently studying at Waseda, welcomed us and gave university tour including tour to animal laboratory, heart laboratory, lecturer laboratory, and many more. The explanation is very clear because it delivered in fluent Bahasa (Indonesia) by Mr. Takanori Bannai. We are very looking forward to meet him at Binus University anytime he come to Indonesia. As our last destination of the day, we spent our time at Harajuku and enjoying shopping experience there.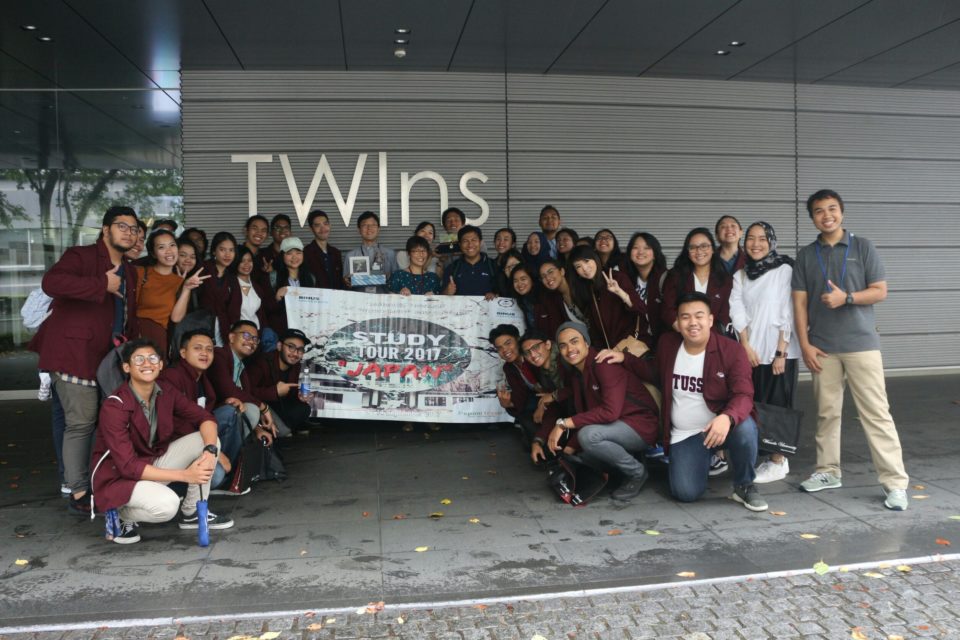 Waseda University
On this study tour, we also visiting Tokyo Disney sea in next day, as the only Disney sea in the world, with very amazing decoration, playgrounds, and the vibes. In the very last day, Tokyo Skytree, Sumida River and Asakusa Temple become our final destination. We were excited to collect Japanese souvenir and tasted traditional food at Asakusa Temple. This study tour gave many things to learn such as culture, social life, economic life, infrastructure and so many more. After this event, we're hoping we can appreciate our country's more and find the self-awareness to build better Indonesia in the future with the Industrial Engineering knowledge that we learned in BINUS University.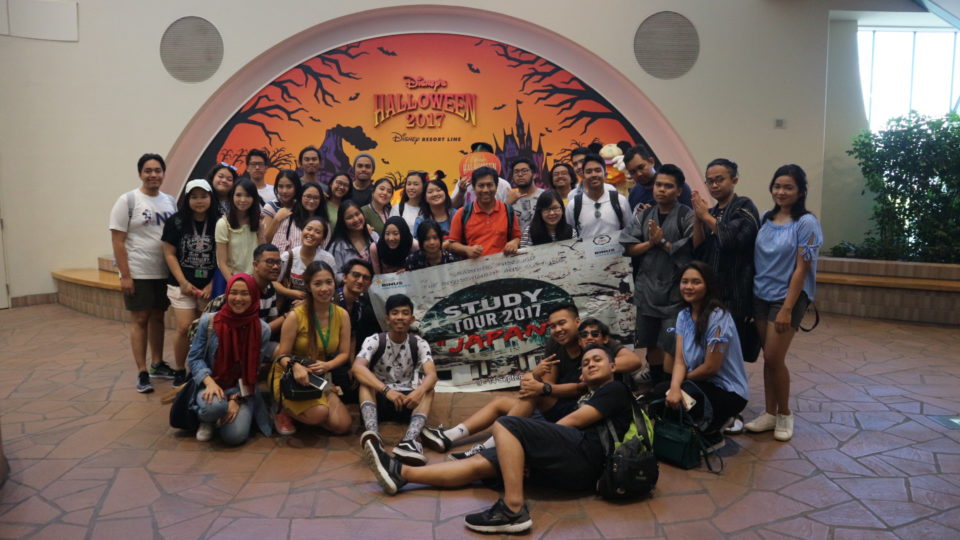 Tokyo Disney Sea