Projects
Social Event: Purchase for Life
Purchase for life is one of our social programs which aim to help and assist society to improve their life. We open the donation box by selling our t-shirt to IE students and donate the 40% of the profit to society. Our public relation team had been working hard to promote and publish this project to students, and as the result, they successfully got a great sales which was more than boards' expectation.The donation will be given to the society via HIMTRI social event.
Academic Orientation: Welcome to IE presentation
The Academic Orientation was held on September 12, 2014 at M2CD room, Syahdan Campus. The event became the first time for freshmen to get information and insight about IISE. A 1 shift class was filled with games, introduction to IISE presentation by president, and supporting videos that explained the IE work places. This became the place for IISE to introduce the organization culture as well as the vision and mission to students. We promoted the open recruitment for our staff as well and as the result, there were about 20 students which were interested to join the organization.
LET'S GO GREEN: Planting Trees for Life
Planting Trees For Life is an activity organized by the Institute of Industrial and Systems Engineers BINUS Student Chapter #716 (IISE BINUS SC #716) where students can participate in tree-planting activities to help reduce the impact of global warming, a problem highly relevant but widely ignored in Indonesia. Various kinds of seedlings planted in this event were seeds of Cendana, Matoa and Meranti which are very beneficial to the environment. The planting process started with burying the seedlings, giving them a good amount of fertilizer. The trees will later be regularly maintained by the local rangers. By planting trees in a great number, we hope to reduce the effects of heavy rain such as flooding and provide cleaner air in a heavily polluted city.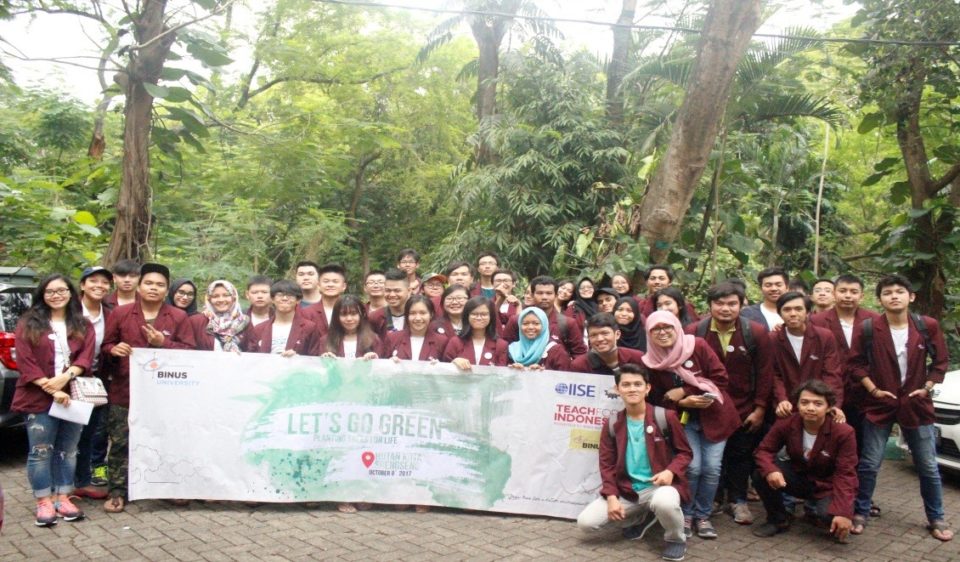 Social Event: Paper Recycling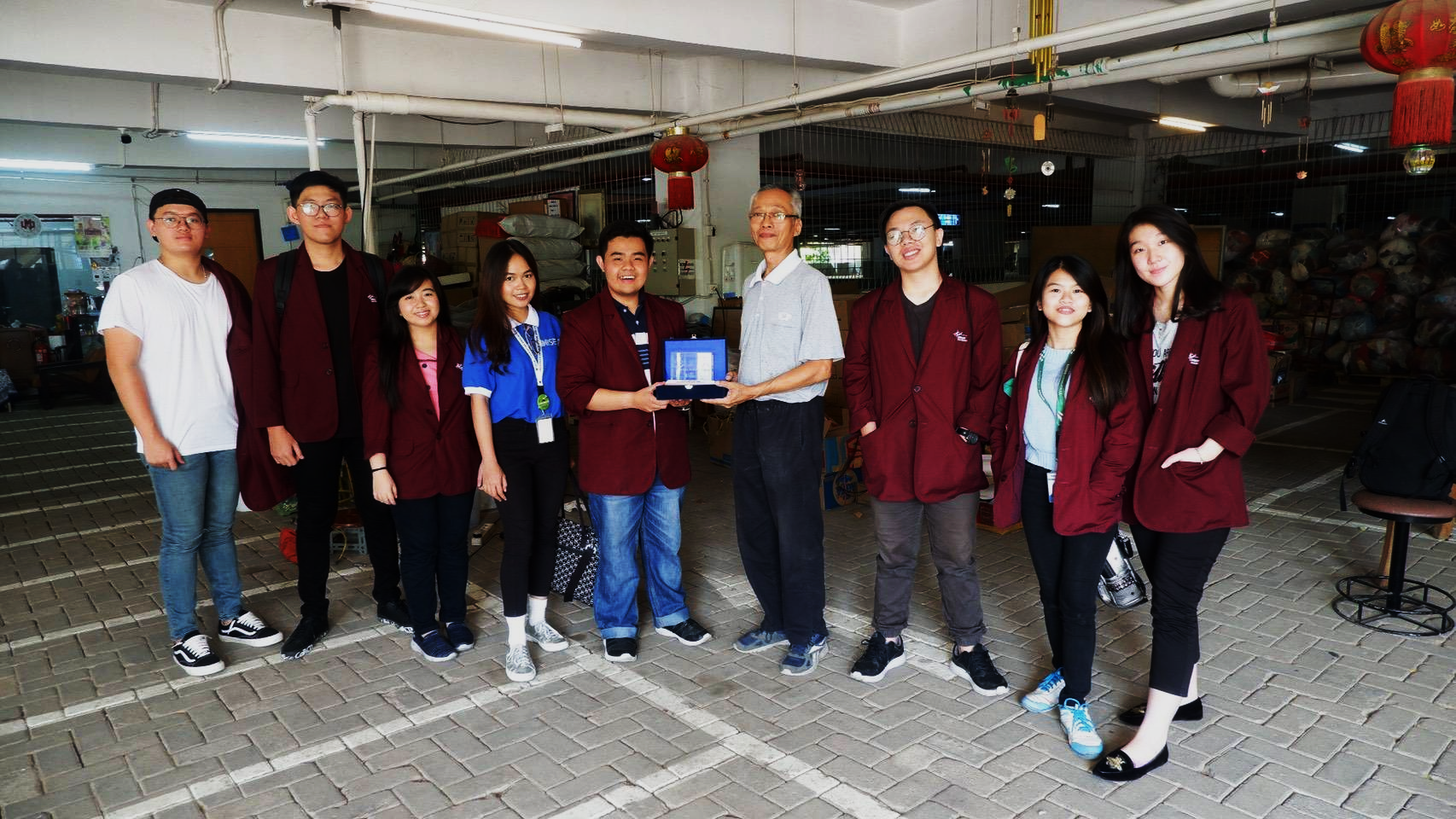 July 3rd, 2019
We visited Tzu Chi Foundation, Pantai Indah Kapuk, North Jakarta to donate papers. This social event was participated by 8 persons. The goals we wanted to achieve at this event is to realize the concern of increasing of amount papers – which is very significant in every year and to observe the importance of paper recycling. We gave the papers to the Warehouse of Environmental Education and Preservation and we were welcomed by Mr. Aan, the head of Warehouse of Environmental Education and Preservation.
He explained how we could classify the papers, like the blank one, colored, filled papers on one or both side, books, magazine, etc. While classifying the papers, we talked with Mr. Aan, asking whether these papers would be processed by Tzu Chi Foundation or not. They would sell these papers and use the money for charity. Books and magazines will be donated to orphanages or other foundations.
After classifying the papers, we looked around to see several parts of the warehouse. It turned out that they do not only accept papers, but also cardboard, luggage bags, dolls, electronic items, or anything that are either unused or broken. Mr. Aan said, they could repair the broken electronic items because there were technicians.
The closing of this event was when Arya, the project manager, handed over the plaque to Tzu Chi Foundation, which was represented by Mr. Aan.